Introduction
Did you know there is pharma death clock on the web?
Check it out:  http://pharmadeathclock.com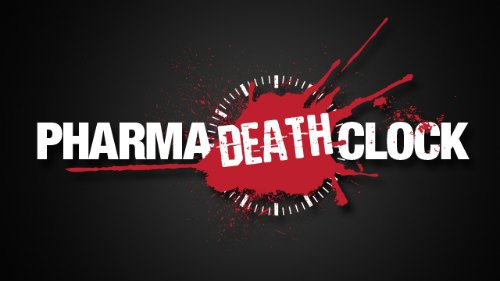 I would not have believed it…how does it get updates?  
I was on there for 1 minute and the number of chemotherapy deaths increased by 4 to 17,444,856. This 'death clock' displays the number of deaths that have occurred since January 2000 from Chemotherapy, Iatrogenic deaths (13.6 million), hospital errors (7.6 million), Hospital malnutrition (1.8 million).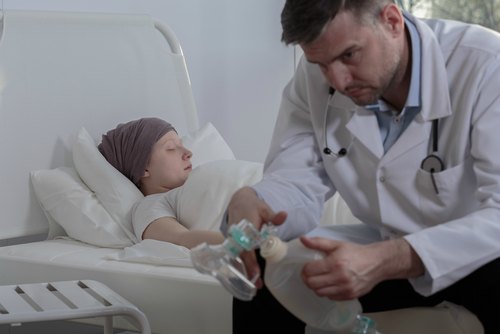 I returned to the death clock an hour later and the chemotherapy figure had risen to 17,445,093..Is this real?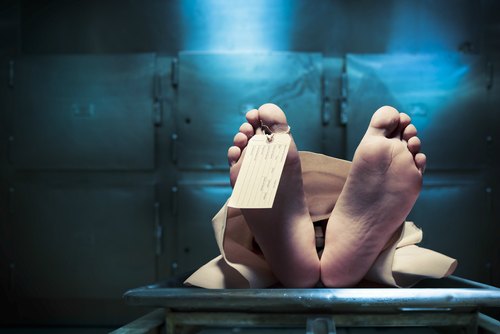 …Thats 237 people in an hour!
The above figures related to June 2017.  It is now October 24 2019 9:21am and the figures are as follows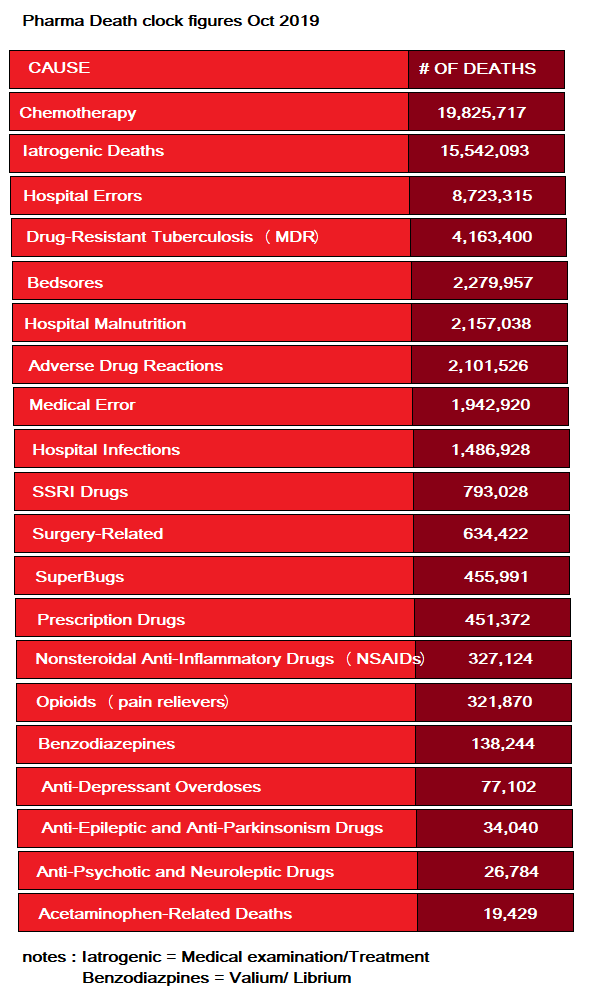 ---
What's in a Name?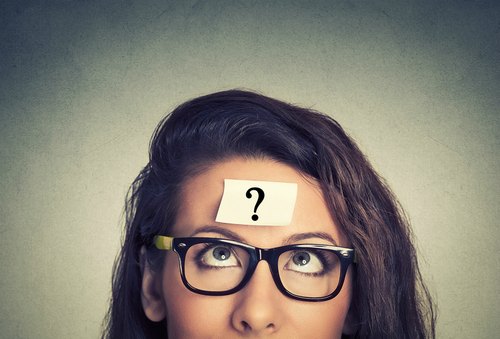 This is another laugh..I am sorry but these people are so cunningly innovative.  
If you're shy you're diagnosed with Social Anxiety Disorder, or premenstrual tension leads to a diagnosis of Premenstrual Dysphoric Disorder, and distracted office workers are diagnosed with Adult Attention Deficit Disorder.  
So lets see..what other disorders can we invent..not smiling at your work colleagues Anti-Social Work Disorder, not wanting to cut the lawn, Non Compliance disorder.
I can see the DSM (Diagnostic and Statistical Manual of Mental Disorders (DSM–5)) becoming 'Big Brothers dissidence reference'.
I know let's drug the whole planet so we all can be protected.  
So all of a sudden the healthy have become a key target of the pharmaceuticals multi dollar promotional budget.. wait a minute.. they already are. 
Not only has the US population bought into this scam, but other countries are following suit.
Australians were taking 10 times more antidepressants in 2000 than they did in 1990 and probably 10 times again in 2017.
The telegraph newspaper reported in 2009 that 1 in 3 people over 45 take cholesterol lowering drugs, what is the figure today in 2019 ?. Wait a minute we have those figures..5.5 million in the UK, 35 million in the US and 200 million worldwide…that;s not nearly enough..there are 7.7 billion people on the planet, so 200 million is a drop in the bucket by comparison.  
Five million people in the UK take anti-depressants, and 54 million in the US, again we are no where near our targets, there is still 60 odd million prospective candidates in the UK and another 200 odd million in the US..lol.
Let us scrap the improv…we don't need comedians anymore we just need to look at pharmaceutical statistics and watch the pharmaceutical sales reps scouring the Amazon jungle looking for any lost tribes that might be eligible to take cholesterol lowering drugs, and we will throw in some blood pressure lowering drugs for good measure.
Once we have all humans taking our beloved cholesterol lowering drugs, we can then start on the animal kingdom, and then we can borrow Captain Nemo's boat and start canvassing the fish in the sea.
WAKE UP PEOPLE YOU'RE ON CANDID CAMERA!
---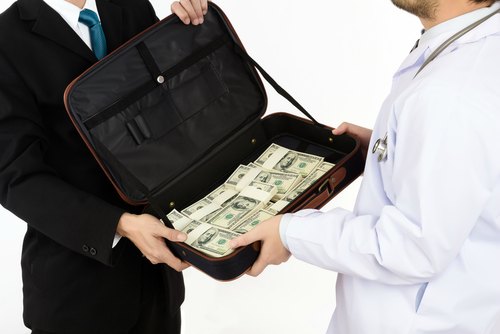 Corrupting the Physicians
In 2007, Chuck Grassley US senator for Iowa called an assembly to order to announce his intentions to enact a bill that will shine a light on the Pharmaceutical practice of remunerating physicians.  On his website it reads:
"Right now the public has no way to know whether a doctor's been given money that might affect prescribing habits," Grassley said.  "This bill is about letting the sun shine in so that the public can know. Whether it's dinner at a restaurant or tens of thousands of dollars or more in fees and travel, patients shouldn't be in the dark about whether their doctors are getting money from drug and device makers."
Senator Grassley began investigating cases like Joseph Biederman Professor of Psychiatry at Harvard who orchestrated the diagnosis of Bipolar Disorder on children as young as 2 years old, treating them with unapproved drugs intended for children not less than 10 years old.
As it transpired Biederman had received $1.6 million in consulting and speaking fees from the drug companies between the years 2000 and 2007.
Two of Biedermans colleagues also received similar amounts.
Alan Schatzberg chair of Stanford's psychiatry department, was principal investigator on research using Mifepristone (an abortion drug known as RU486) as treatment for psychotic depression despite owning $6 million in stock of Corcept Therapeutics the maker of the drug.  
Charles Nemeroff chair of Emory University's psychiatry department received $1.35 million to study several drugs made by GSK, and despite the fact he had to disclose any additional amounts under $10,000/year he did not disclose a sum of $500,000 he received from GSK for drug promotions that he conducted.
The next year he did disclose receiving $9,999 despite the fact that he had received $171,031.
In 2004 a new panel of 'experts' updated the guidelines recommending that at least 40 million US citizens would benefit by taking cholesterol lowering drugs, and it turned out that 8 of the 9 'experts' were also paid speakers, consultants and researchers to the world's largest drug companies.  Do you understand the significance of this?..I will ask again: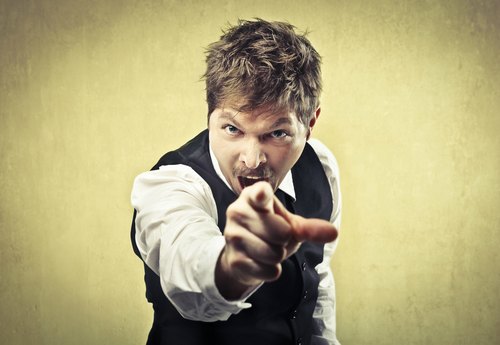 Do you understand the significance of this?
It means that whatever 'spin' they are putting on to get you to take a cholesterol drug is very questionable.  
I have stated this before, you don't need a chemical to lower your cholesterol.
Cholesterol follows an allostatic paradigm in the body just like blood pressure..both are naturally adjusted by the body, based on the body's needs..BASED ON THE BODY'S INTELLIGENCE.  If you believe that a physician is more intelligent than the body than you are insulting your own physiology.
CHOLESTEROL IS NOT A KILLER, AND IT DOES NOT CAUSE HEART ATTACKS. INFLAMMATION DOES AND THE BODY IS TRYING TO REPAIR THE DAMAGE WITH CHOLESTEROL CAUSED BY INFLAMMATION, SO ELIMINATE THE INFLAMMATION SO THE BODY DOES NOT NEED TO CONTINUE REPAIRING THE DAMAGE LEADING TO AN ARTERIAL PLAQUE.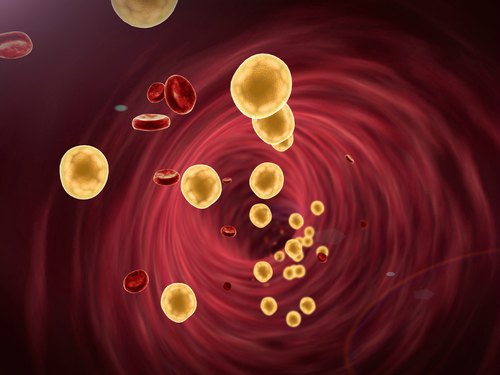 I have said this before CHOLESTEROL DRUGS BLOCK THE MEVALONATE PATHWAY SO THE MAIN ANTIOXIDANT UBIQUINONE FOR THE HEART IS ALSO BLOCKED..THAT MEANS A RISK OF HEART DISEASE IN THIS CASE IS CAUSED BY STARVING THE HEART'S MUCH NEEDED ANTIOXIDANT UBIQUINONE (COENZYME Q10) NOT HIGH CHOLESTEROL.  
When I visited a physician in 2007 he measured my cholesterol and I asked him what yardstick was he using to determine if the cholesterol is within limits and he told me 200 plus your age..so if you are 50 then your correct cholesterol measurement is 250.
I see on websites that less than 200mg/dl is desirable and more than 240 mg/dl is high.
So what happened in the last 10 years, did 'they' get it wrong or do they want to distribute more drugs?  
Let me finally say if you have a crappy diet and you are not supplementing then you run the risk of oxidizing your cholesterol which is harmful, but if not, 
DO NOT SECOND GUESS YOUR BODY..IT KNOWS HOW MUCH CHOLESTEROL IT NEEDS NOT YOUR DOCTOR. 
The liver produces approximately 3000 mg ( 3 gms) of cholesterol every day, so it needs to produce this  quantity, and only the body knows what it is being used for.  Whatever dietary cholesterol is absorbed the body will take account of it and produce less. 
As I have stated before, do not allow your physician to second guess your body's cholesterol needs, it varies from day to day, and if there appears to be an excess, there is inflammation going on in your body, so fix that and leave the cholesterol production.
One 'expert' had received gratuities from all 10 of the large drug companies.
The following was written on one website as a quote from an ER doctor from Toronto and author of a new book 'Doctors in Denial: Why big pharma and the Canadian medical profession are too close for comfort.'
"Doctors are often unaware of how they are influenced by taking gifts or money from industry."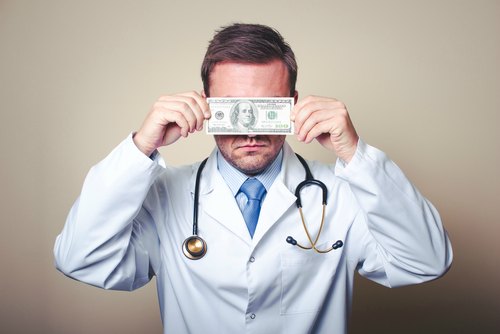 In my opinion I have the greatest respect for what they do in the ER, above all other physicians, but if doctors are unaware of influence peddling, they must be extremely naive and I definitely would not  want them diagnosing me.
According to the website medicalbillingandcoding.org between 2009 and 2010 7 drug companies paid 17,000 doctors (for what purpose is not disclosed) and since 2009, 6 pharmaceutical companies have paid doctors $144.1 million (Eli Lilly), $96.4 million (GSK), $22.8million (AstraZeneca), $19.8 million (Pfizer), $10.6 million (Johnson & Johnson) and $9.4 million (Merck & Co).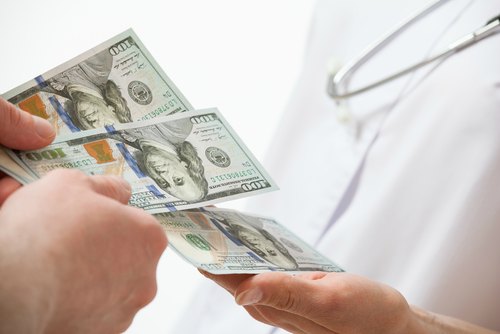 Lets face it, physicians are human, and someone holds a financial carrot in front of your nose, it is very tempting for some, on the other hand the pharmaceutical company is in business to peddle their wares and they are going to do it whatever means they deem necessary.
I am not condoning it but not many people are untouchable and we all can sit in judgment with one finger pointing at the alleged perpetrator but there also 3 fingers pointing back at you.  
The regulatory authorities probably do their best, and again they are staffed with humans, some of which are looking for some gratuity so that fails in part.
When these companies are exposed most, if not all, are as a result of the actions of a whistle blower.   
The company is made to compensate for their actions which is generally a small percentage of the money already made on the sales of the product so life goes on as usual.  
What is the answer?…the punishment must fit the crime..if you do the crime you do the time.  I know what I would do.
---
Baffling the Ignorant Masses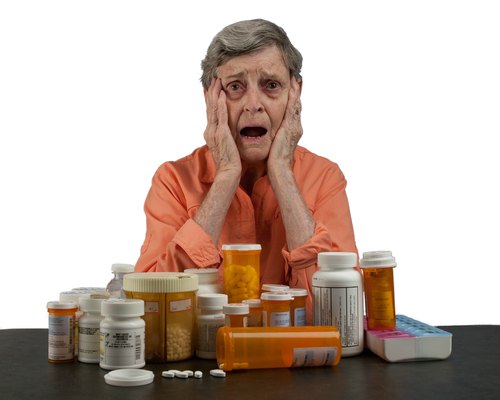 To promote exaggerated conditions, some bright spark dreamt up some serious sounding names such as 'Gastro esophageal reflux disease (GERD)… What is this?
Heartburn is not caused by anti-acid deficiency..so you don't want to lower your stomach acid, you need to increase it..BECAUSE WHEN YOUR STOMACH ACID IS TOO LOW (MORE ALKALINE) THIS OPENS UP A SOFT TISSUE VALVE CALLED THE UPPER ESOPHAGEAL SPHINCTER, ALLOWING ACID TO SPLASH BACK UP THE ESOPHAGUS CAUSING THE HEARTBURN, SO YOU NEED TO KEEP IT CLOSED BY INCREASING THE STOMACH ACID by adding more salt, apple cider vinegar or Betaine hydrochloric BUT NOT AN ANTACID…IS THAT CLEAR.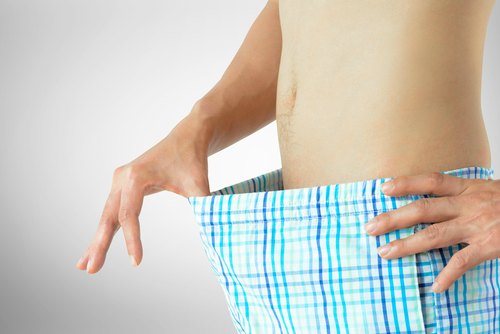 Erectile dysfunction (ED) which is simply Impotence, is easily fixed without taking any drug like Viagra or Cialis.
ED stands for EARLY DEATH, because you have a blood circulatory problem that is certainly not confined to your penis.
The warning signs on the viagra/cialis pill box is:
'If you start to see blue (even pleasure pills have side effects) then call an emergency number..if you can find your phone that is'.
How can you fix the problem of ED ?, and become 'Organic' again..CLEAN UP YOUR TOXIC BLOOD by juicing some green leafy vegetables, ginger, lemon, celery, cucumber, apple cider vinegar and drink the stuff every day for a few months, maybe take some wheat grass juice powder every day for a month and you will be as 'hard' as new, kind of like an Anti-flaccid.
If you have hypertension that will normalize as well.   
Do not be taken in by the 'Doc speak" from your physician.. ask why he/she is prescribing any drug, then ask him/her to explain what is happening biologically to warrant taking what he/she is prescribing, and then ask him/her what the side effects are, and in his/her humble opinion..and yours as well. 
Then ask him/her does the benefits outweigh any side effects ..and by this time he/she will become agitated and aggressive and probably throw you out of his office..GOOD..he/she has just saved you and neither him/her or you realized it.  
SAY NO TO DRUGS..exactly what you tell your teenagers children. So…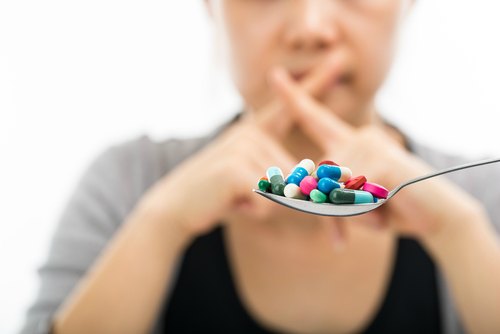 PRACTICE WHAT YOU PREACH!
---
Clinical Trials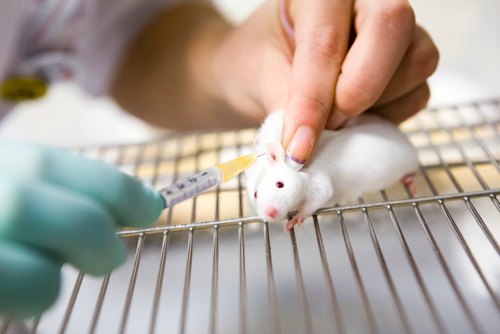 I am not an animal rights activist, but because I love all animals and nature, being a member would fit my profile, however I find it unacceptable that hundreds of animals have to suffer and be sacrificed for substance testing a product for human consumption that humans could do without.
Then to unleash the substance to humans who need money, allowing themselves to be experimenting on like guinea pigs such as prisoners who in the 1980s had no choice but to be part of drug trials.
This coercive activity has all but, been outlawed today so I understand.
Now it's people with few options who are in need of the $200/day like students, the unemployed or the homeless.
In 1996 Eli Lilly was discovered using homeless (hopeless) alcoholics and Eli Lilly's director of clinical pharmacology stated that:
" these people want to help society".  
I am sorry but that statement is pure baloney, how could they possibly want to help society, when society has given up on them in most cases. 
A stupid statement to worm their way out of any humantarian responsibility.
To Eli Lilly, they were disposable assets, that in there mind nobody cared about.
From the 'paid volunteer's perspective you are not being paid to do a job, but being paid to endure.
Some clinical trials are 'back loaded' which in Ben Goldacre's book 'Bad Pharma' defines as payment is not made to the volunteers until the trial is finished, so if taking the trialed drug over the duration becomes painful or the side effects become intolerable then you only have 2 options, quit and not get paid, or stick it out and suffer, and be paid for your ordeal.  
I wonder if in the middle ages when they first invented the rack, they rounded up a bunch a 'volunteers' to trial it, to see if it could really tear out your limbs.
 It it evident to me that the ideal volunteers for clinical trials would be specialists in S&M.
---

Clinical Trials – The TGN1412 Disaster
Ben acre relates the story of TGN1412 (CD28-SuperMAB), an Immunomodulatory drug developed by Thomas Hunig professor of the University of Wurzburg and developed by TeGenero Immuno Therapeutics.  
The drug was intended to treat B Cell Lymphocytic leukemia and Rheumatoid Arthritis, since the drug is a humanised monoclonal antibody, which means that its protein sequence is supposed to mimic a natural antibody produced by the body and have the same Immunogenic (to provoke an immune response) properties.  
The idea was to stimulate the immune system to attack the cancerous white blood cells, and presumably to provide more T-Cells to stop the immune system from attacking the host?  
During the pre-clinical trials (before testing on human subjects) it was discovered that these antibodies were capable of activating a T Cell response, irregardless of a signal received from T Cell receptors, and displayed Superagonist Behaviour (meaning it was capable of producing a response greater than a natural response).
According to the pre-clinical results in March 2006, TGN1412 appeared to be safe and efficient, and it looked encouraging to treat T-Cell deficiency syndromes like Autoimmune disease and B-Cell lymphoma (leukemia), so it was used on Rhesus monkeys and Cynomolgus (crab eating macaque) Monkeys, since both primates shared similar biological homology as humans. (a difference of one amino acid only).  
On this basis (partially a hypothesis) the Pharmacokinetics (time lapse study into drug absorption, distribution, metabolism and excretion), and the Pharmacodynamics ( a branch of pharmacology that looks at the effects of drugs and the mechanism of action) studies suggested that in the primate studies and close relationship to humans would be a good predictor of the fate of drug response.
The preclinical study used a dose ranging between 5 to 50mg/kg with a plasma half life of 8 hours and no toxic effects were noted and no adverse reactions like Systemic Immune Dysregulation or Hypersensitivity were observed.
The drug also passed safety tests in vitro on human white blood cells.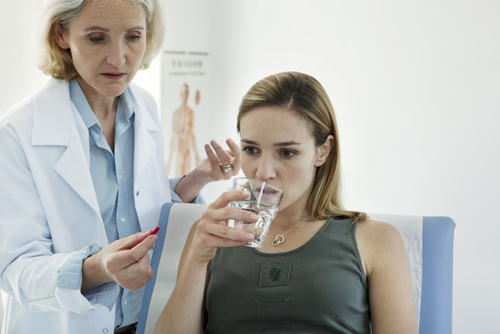 Now the experimental drug was ready for the phase 1 trial…healthy humans (19-34 years) since they were disease free and had comparable CD28 (proteins that are expressed on T-Cells providing activation stimulatory signals) receptors and that healthy test subjects would not have any other medicine in their system and T-Cells would be functional.  
The dosage applied during this phase 1 trial was 0.1 mg/kg (500 times lower than the dose found safe in primates during the pre-clinical trials).  
Within minutes of the drug being administered to, all 6 healthy volunteers began suffering severe adverse reactions (headache, fever and pain,) from the rapid release of Cytokines by activated T-Cells, leading to severe inflammation, due to interference of signaling pathways within the immune system.
At least 4 of the 6 volunteers suffered multiple organ failure one took off his shirt because he thought he was burning, one said he suffered a 'balloon head' and one lost his fingers and toes, but all suffered from Angioedema or swelling of skin tissue as in an Allergic reaction.
It was also suggested that the volunteers may never fully recover and may suffer long term disruption to their immune system.
Some were even told that they face a lifetime of contracting Cancers and/or Autoimmune diseases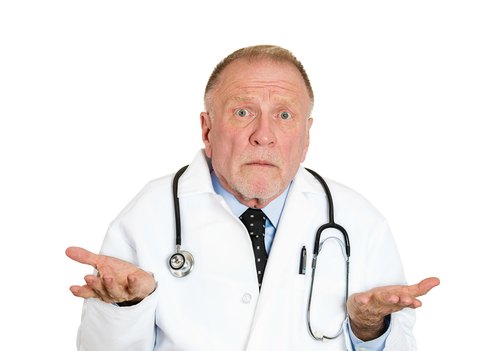 Several explanations were put forward for the disaster.  
Initially it was hypothesized that antibodies such as those produced by TGN1412 would stimulate the immune system in Immunosuppressed patients, but in vitro (in a petri dish) and in vivo (in the live primate), data from the pre-clinical animal studies, preferential activation of T-Cells led to a net effect of T-Cell down regulation (TCR), thus creating a Toxic Cytokine Storm, and the volunteers white blood cells had vanished as Pro-inflammatory Mediators.
In the Clinical immunology paper it was suggested that all T-Cells that are activated by conventional TCR Mediated Stimulation become regulatory for a short time, and then they downregulate to become Effector Cells capable of causing tissue damage *.
An immunologist that was contacted by the magazine New Scientist said:
"you don't need to be a rocket scientist to work out what will happen if you nonspecifically activate every T-Cell in your body".
I agree with this statement, and from the explanation below T-Cells are extremely powerful and when activated they initiate the immune response that ultimately activate the voracious phagocyte (macrophage) that will consume anything not part of the body in its wake.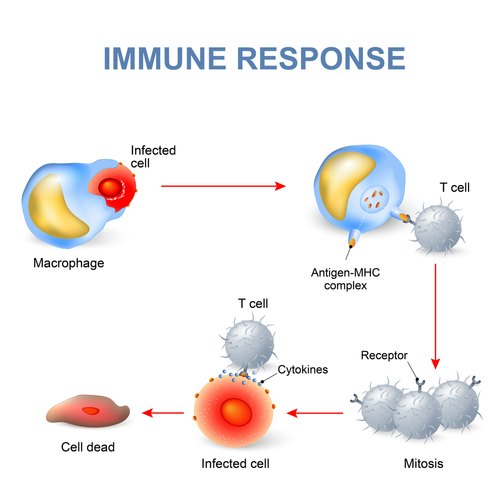 *  The T Cell is responsible for sending chemical instructions (called 'Cytokines') to other parts of the body when a foreign invader is encountered, so effective weaponry can be administered.  
The T Cell also is capable of killing virus infected cells directly and they assist B Cells in the manufacture of antibodies to bind with antigens.
The B Cell produce Y shaped proteins (antibodies) that stick to antigens on the surface of bacterial pathogens which are used as identification makers; 'Marked for Destruction' by patrolling phagocytes (Neutrophils).
The macrophage cells are a type of white blood cell (immune cell) that seek out and consume any substances that are not healthy body cells including foreign microbes,cancer cells etc.  
The dendritic cells are responsible for processing antigen substances and presenting it to the T Cells.
---
Conclusion
So the take home message is clear, if it is at all possible, avoid drugs like the plague and the disastrous effects that befell those unfortunate 6 volunteers in the Phase 1 trial of TGN1412 is a testament of this message.
One volunteer, an Egyptian just wanted to send home some money for his brother.
One precaution the organizers of this trial did not take, was to verify any potential allergic reaction. Finally:
'If you mess with the body, you're messing with the best'
---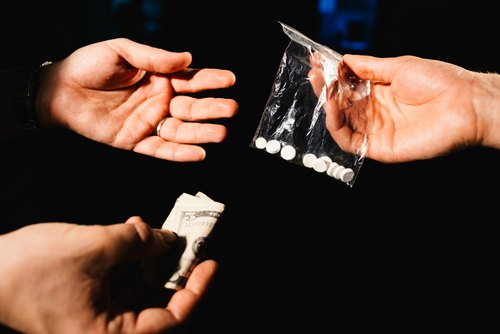 Eddie Morra: What's it called?
Vernon: Doesn't have a street name yet, but the boys in the kitchen are calling it NZT-48.
Eddie Morra: The boys in the kitchen? That doesn't sound very FDA approved.
-Quote from the movie Limitless 2011
---
Check out the Previous Article in this series:
https://www.extremehealthacademy.com/selling-sickness-part-1-conventional-medicine-is-a-business/
https://www.extremehealthacademy.com/selling-sickness-part-2-profits-before-health/
---
References/Acknowledgments:
Bad pharma how drug companies mislead doctors and harm patients

Book 2013   Ben Goldacre

Grassley,kOHL say public should know when the pharmaceutical makers give money to doctors

Website of Chuck Grassley US Senator for Iowa Sept 2007

Open pharma wants public to know the ties between Mds and the Pharmaceutical   industr

y Theresa Boyle 2017 theSTAR.com

Deadly medicines and organised crime

book 2013 Peter Gotzsche

Selling sickness, how drug companies are turning us all into patients

Ray Moynihan & Alan Cassels

Quote from the movie 'Limitless

' 2011 IMDB

 

Doctors on drug

s May 2011 medicalbillingandcoding.org

Clinical trial volunteer litigation

Sherman Silverstein website

Guinea Pig Zero

Website

TGN1412

From discovery to disaster

NCBI J.Young pharm 2010

TGN1412

Wikipedia

Pharma death clock
Author: Eric Malouin