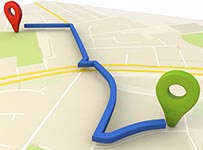 EXTREME HEALTH ACADEMY ROADMAP!Welcome to the Extreme Health Academy Roadmap! The purpose of this roadmap is to guide you through the process of creating a healthy mind, body & spirit, one step at a time.No matter which stage of the journey you're already at, simply follow the steps to build the easy disciplines you need to become the healthiest version of you possible!
Total watch time: 34 videos, 1 hours 34 minutes 27 seconds
eye
It all starts with your "why". Ultimately we are spiritual beings experiencing a physical body. The health of your physical body is a manifestation of your spiritual connectedness. Learn more >>
lightbulb-o
STEP #2 – MIND
Negativity, doubt and having a closed mind that's not open to healing and possibilities are stumbling blocks to radiant health. Learn the personal growth mindset hacks needed to success here.
child
STEP #3 – BODY
Learn the practical easy to follow steps you need to take in order to give your body the tools to not just heal from your health challenges but to experience abundant health!
home
Learn the easy tips and protocols you need in order to transform your living space (home or office) into a place that supports your healing.